Create a successful blog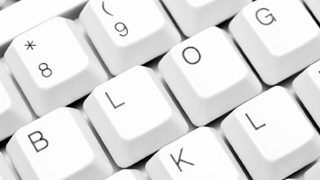 A blog is a great way to have fun expressing yourself online. It can also be a profitable business if you're willing to work at it. We discuss some of the key points that make up a successful blog.
1. Choose the best blogging platform
In order to start a blog, you'll need to choose the right 'platform' for you. This is the software that you will use to publish posts. There are a wide range of blogging platforms and all run within your web browser. Most are free, although others have a price attached. Wordpress.com, Blogger and Typepad are popular choices.
2. Decide on a subject for your blog
Some people write blogs as personal diaries, but if you want to build an audience for your blog it makes sense to choose a topic that lots of people will be interested in reading about. Many of the most successful bloggers choose a niche topic and stick to it. If you're interested in something specific, chances are that other people will be too. That's especially true if no-one else is covering the exact same topic. Concentrating on a niche topic will also allow you focus your energies on covering as well as you can, leading to a high quality blog.
3. Read other blogs
The best bloggers are enthusiastic about reading, as well as writing. Make a habit of reading a range of blogs similar to yours every day. Look at how they write and what they write about. This will give you inspiration for your own posts and make you a better blogger.
4. Set a pace and stick to it
Many first-time bloggers will write lots of posts when they first start, before running out of inspiration after a while. The way to overcome this is to work out how often you can realistically commit to posting and trying to stick to it. This could be once a week, daily or even several times a day depending on your circumstances and what you decide to write about. Sticking to a schedule helps you fit blogging into your life and gives your audience an idea of how often they can expect to be able to read something new from you.
5. Avoid running out of ideas
Coming up with topics for posts can become difficult after a while, so keep a note of ideas whenever they come to you. Even if you're away from your computer and can't write about them straight away, you will be thankful for those notes next time you're struggling to write.
If you're covering a topic that changes regularly, keep an eye on the news for ideas. Google News lets you set up alerts that send you an email when new stories are published about the topic you're interested in.
6. Use pages as well as posts
All the popular blogging platforms allow you to create 'pages' as well as posts. While posts move down the page as you publish newer content, pages allow you to post information that you want to remain static and easily viewable by your readers whenever they visit.
Popular uses for pages include an 'About Me' page and a page containing easy access to details of how readers can contact you.
7. Promote your blog
Social media is a good way of building an audience. If you already use services like Twitter or Facebook, post links to each of your blog post as you publish them so your friends and followers know they're there. You might even want to set up a dedicated Facebook Page or Twitter account for your blog to help build up a 'brand' for your blog that people can follow and share with their friends to help increase you audience.
7. Link to other bloggers
Talking to other bloggers helps too. When your blog is up and running, contact writers from similar blogs so that they know you exist. Some blogs have 'Blogrolls', a list of links to other blogs that readers might like. If someone adds you to their blogroll, it's polite to add their blog to yours if you have one. Blogrolls aren't as popular as they used to be. Nowadays, some bloggers prefer to simply link to other people's blog posts when they're writing about a similar topic.
8. Be ethical blogger
If you want to be respected by other bloggers, it's important to be ethical in the way you handle other people's work in your blog posts. Much of this boils down to "Treat other people as you would like to be treated". In practice, this means giving credit where credit's due. If you quote someone from somewhere else on the web, link to the page where they said it. Don't copy other people's work entirely unless you have explicit permission from them to do so.
With pictures, it's important to only use images that the photographer is happy for you to use. If you use pictures without permission you could get into legal trouble. Photo sharing service Flickr offers a wide range of images that photographers will let you use for free, as long as you name the photographer and link back to the original photograph. For more details about this 'Creative Commons' license, see here.
9. Monetize your blog
Most people will never make a living from their blog. However, it is possible to make a little extra cash from it. Many blog platforms will allow you to add Google Adsense advertising to your site. Google will automatically make sure that the ads displayed are relevant to the content on your blog; this means that there's a good chance that your readers will want to click on an ad. Every time they do, you'll get a small payment from Google. Once you reach a set threshold of credit, you can withdraw the money from your AdSense account. Other ad networks are available, but many will only consider letting you run ads when you have a large number of regular readers.
Another way to make money is with affiliate links from retailers like Amazon. This is a system whereby you add special links to products in your blog posts. If readers click through from your post to the retailer's site and then buy the product, you will get a cut of the cash. It's important to only use affiliate links when they're appropriate. Putting a link to a 40" HD TV in a post about looking after horses would make no sense and it affects the overall quality of your blog. It's also seen as good practice to tell your readers that you will get a cut of the money if they buy the product. A range of affiliate schemes are available, covering a wide range of products.
Related categories