What is social media?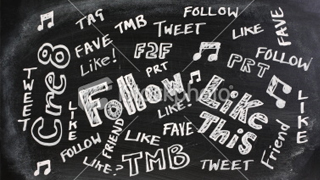 The term social media is the latest buzzword, but what does it actually mean?
You may have heard that "social media" is the next big thing, but what exactly does it mean? Social media is really about websites that allow people to share content and opinion. Its all about people having conversations online.
Social media, unlike traditional media is a two way street. You can't interact with a newspaper or film, but you can interact with a website. It wants to involve you, it wants to know your thoughts and opinion. A social media website might ask you to vote on a topic, post comments or rate items.
Social media comes in many different forms including: blogs, networks, podcasts, forums and wikis.
Social bookmarking - Save, share and discuss your favorite web-pages.
Social news - Submit and vote on your favorite news stories.
Social networking - Create your personal profile, chat with others.
Photo sharing - Upload, tag and comment on photographs.
Video sharing - Vote and comment on your favorite videos.
Wiki - Create, edit and share information on a particular topic.
Social media for business
Its an important medium for business, because people tend to trust the recommendations of others rather than businesses. Businesses try to immerse themselves in the conversations that their customers are having.
Related categories