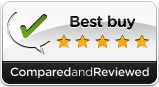 Review summary
Good points
• Powerful vector drawing tools
• A wide selection of templates
• Excellent tutorials
• Good budget desktop publisher
Bad points
• No support for charts and tables
Our verdict
The Xara Page & Layout Designer 11 software is ideal for anyone looking for an intuitive, modern and feature-packed desktop publishing program that bridges the gap between professional and home use. With a roster of useful features and templates to make designing publications a breeze, Page & Layout is perfect for beginners and more experienced designers alike.
Full review
One of the oldest software developers in the UK, Xara (now owned by MAGIX) is a pioneer in producing top-quality design and publishing programs for consumers across the world. We looked closely at Page & Layout Designer 11 to see what it has to offer for designing and printing publications, and adding good quality images and graphics.
Templates & layout
We like the quality of the royalty-free templates in the Page & Layout collection. You'll find professionally-designed letterheads, brochures, business cards and all the other collateral you need for a smart and stylish brand.
Xara Page & Layout is great for designing single-page items like adverts or cards, but you can also use the software to create more complex multipage documents. The choices of layout include a mix of double page spreads and single page setups, plus flexible control over columns across individual pages and the document as a whole. Use of frames allows text and images to be moved around on the page and the "Snap Lines" feature clips elements to existing objects and the center of the page to make it easier to align elements. Check on the overall layout of the document by switching to the Page and Layer Gallery where you can see all pages and how the final version will look altogether.
The one missing link in this software is the lack of support for creating tables and graphs. You have to do this manually if you want to insert a table or a chart – or create the graph in a graphics program and import the file into your document. We would have liked to see a tool integrated into the software for creating these types of items.
Graphic design
When you are designing materials for print or web viewing, images are everything. Xara Page & Layout Designer 11 comes with integrated photo tools included in the package for easy photo and image editing. The photo editing tools allow you to crop and adjust brightness, change the contrast or the color temperature, adjust the sharpness, and take advantage of the simple one-click auto-optimization tool that makes image editing even easier.
In addition to photo editing, it is also helpful when a desktop publishing package helps you draw and design your own images. The freehand vector drawing tools are taken from the Xara illustration software so they are top-notch. You've got shape-drawing tools, freehand drawing, and tools for shadow, bevel, emboss, color fill, transparency and 3D among others. If you want to customize a logo or image, there is a design gallery you can either pick a piece of clipart to use straight from the box, or adapt it. There are no Photoshop-style filters in the package but with the other image tools you probably won't miss them.
With Xara Page & Layout Designer you have access to CMYK, HSV and Pantone color schemes so you have all the options available for a powerful final effect.
Typography
Typography tools allow you control over the style and format of your text, including adjustments to the font, the size of the text, justification, line spacing, tracking, kerning, and font format. You can also create bulleted lists with your own custom bullets.
One of the most useful aspects of the typographic control you have with Xara is the use of Style Guides that allow you to update text styles across the whole of the document – for example, font or color – with just one click.
For headlines and impact text, words can be laid out at any angle or on a curved path and can be resized or creatively enhanced using fills and other effects. The 3D effect tool turns text into a 3D object – ideal for a title. You can add text in the form of a single word or a group of lines at any place in the document, or you can layout the text in traditional column form where the text flows between columns and you can adjust the page breaks and column breaks. Text automatically flows around objects, too, so your documents have that professional look.
The spell checker feature checks words as you type and offers suggestions, and the user dictionary can be configured in a variety of languages. Abbreviation conversion automatically expands your commonly used abbreviations and you can set it up to convert into symbols. You can also set the hyphenation options so that you control how text is broken at the ends of lines.
For fonts, Page & Layout Designer gives you easy access to the new 600+ Google Fonts collection that provides fonts for free.
Publishing
PDF/X support is included in Xara's desktop publishing package and you can reliably import and edit these PDF files. Import RTF, and import and export Microsoft Word files. All the graphics formats are reliably supported like GIF, JPEG and TIFF. Key vector types are also supported.
Instead of exporting in an eBook format this software turns print documents into what Xara calls a "supersite" which is a compact scrollable web document, edited with WYSIWYG, ideal for viewing on tablets. You can link up with the free 500MB web hosting deal the Xara offers so you can share documents without the hassle of making PDFs.
Help & support
Xara provides a rich variety of support options for help operating the Page & Layout Designer software. There's a Knowledge Base and you can also access help with specific issues through the TroubleShooter tool. The Tutorials section is particularly extensive and impressive. We like the range of topics which are covered in an accessible, lively style, many in video format. You can also submit a support ticket on the website.
Overall
Xara Page & Layout Designer 11 is a top-tier product with some powerful features which are also easy to use. A few minor omissions like the lack of integrated table and graph support keeps it from the top spot, but this is definitely a worthy contender for an easy-to-use, feature-packed desktop publishing solution.
Looking for desktop publishing software reviews?
See our side-by-side comparisons and in-depth reviews