Software
Learn french software
This website is supported by its audience. When you purchase through links on our site, we may earn an affiliate commission.
Rocket French Review
---
| | |
| --- | --- |
| Reviewer: | Stephen Qualtrough |
| Developer: | Rocket Languages |
| Ranked: | 1st - Best buy |
| Overall rating: | |
| Price: | $149.95 $99.95 - $50 off |
| Purchase: | |
---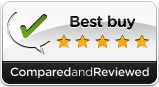 Review summary
Good points
Great value for money
Modern, upbeat learning experience
Fun grammar and vocabulary games
Good forum and support
Bad points
Fewer additional features
Our verdict
Rocket French makes learning the romantic French language fun and easy. While the program and the design are not as sophisticated as some other language-learning apps, Rocket French is easy to use and effective.
Full review
When you start to learn French you want to be interested and inspired right from the start, not have to plough through lists of verbs and vocabulary. Rocket French sets you off on the right foot with interactive games, repetition exercises and audio lessons. Rocket French follows an approach that is similar to the way you learned your native language when you were a child.
Setup
Rocket opens with a bright welcome page telling you how to access the various exercises and lessons in the program, using a friendly and enthusiastic tone to encourage you. When you start the Rocket program you're starting at the beginning, there are no tests or levels to be assigned. Of course, if you want to move past areas of language you've already learned you can skip lessons.
Features
The French-learning process takes two paths; an interactive audio course as well as a set of grammar lessons. You work through the audio lessons and get extra help from the associated materials such as vocabulary lists and essential grammar. The audio conversations cover real life scenarios and there's also a transcript of the conversation to read once you've heard it once or twice. The Rocket grammar lessons are thorough and comprehensive, but can be a little boring compared to the audio.
In addition, there are interactive games to help you with grammar and building your vocabulary. The interactive word games make learning vocabulary and verbs interesting and fun. The games are MegaAudio, MegaVocab and MegaVerbs and they make a difference to the value you get from the French learning package. MegaAudio is aimed at increasing your listening skills. The repetitive game helps you remember words and their pronunciation. MegaVocab is another memory testing game to build your vocabulary by matching words and pictures. And MegaVerbs aims to make verb-learning fun and more effective by using verbs in everyday contexts.
The real life scenarios and native speakers in the dialogues are useful for the learner as you become more used to French as it is naturally spoken. There are no specific role play sections and no cultural units.
Teaching tools
One drawback to this French learning package is the lack of speech recognition technology to help you improve your pronunciation. To move your speaking to the next level you'll need to get some practice in the real world. That said, there is a lot to learn from listening carefully to the audio conversations and practicing repeating what you have heard.
The Rocket French package includes some really useful motivation tools and articles which help you find out what type of learner you are and how to motivate yourself when the learning gets tough.
Build your own vocabulary list with a Rocket feature called My Vocab – double-click any word from the program and add the word, the translation and any notes you make to your vocabulary list. You can view the vocabulary list by clicking on the My Vocab icon in the menu bar. When you come across a word from your list in the course, it will be underlined and you can click on the word to access your notes.
There are fewer extra games and activities with the Rocket French package than the Tell Me More French software. But the package does include thousands of opportunities for practice with the Mega interactive games that are included in the main learning structure.
Progress tracking
Rocket French covers a lot of aspects of the French language, from colloquial usage of words to different pronunciations. The curriculum is designed for progress, whether you are starting from the very beginning or building on your knowledge of French. You can track your progress in the language with tests and quizzes. When you work through the course you have a visible record of your progress as you complete lessons and shade-in the icons next to each task.
Ease of use
The Rocket French interface is a little cluttered and it can be confusing to see where you are. Clicking on the Course Materials link takes you back to the main page if you need to check.
On a slow computer, it is not very easy to listen to the conversations and audio exercises direct from the website; you need to download each individual exercise which can be time consuming.
On the plus side, the interactive learning games are fun to do and learning in this way is enjoyable and effective.
Help & support
When you buy the software you get a lifetime of online access which includes access to the Rocket Forum. The Forum is a useful feature that allows you to ask questions and get answers from other French learners and speakers. You can also email Rocket with questions or search through the FAQs.
Overall
Rocket French provides you with a solid grounding in the French language and represents good value for money. There is currently a six-day free trial and Rocket offers a 60-day money back guarantee. Rocket French is especially good for beginners as it takes you from the very basics to more advanced sentence structures in a short amount of time.
---
Looking for more learn french software reviews?
See our side-by-side comparisons and in-depth reviews