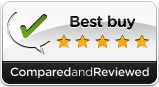 Review summary
Good points
• Good value software
• Excellent grammar exercises
• Interactive games for language learning
• Comprehensive help forum
Bad points
• Fewer features and additional exercises
Our verdict
Rocket Spanish is not as flashy or sophisticated as some of its language-learning competitors, but the software is effective and fun to use. Rocket Spanish is more suited to beginners and intermediates than advanced learners.
Full review
The Rocket Spanish approach follows the linguistic methodology – an approach that broadly mirrors the way you learned your own native language as a child. The software also makes use of communicative methodologies such as interactive games and repetition exercises in order to progress your Spanish. The focus is on modern-day Spanish, as it is used today.
Many people have had success with the Rocket Spanish method so we checked out the Premium offering to see how it stacks up against the competition.
Setup
Everyone starts at the same point in the program, unless you skip over exercises to get to more difficult ones. The software is targeted primarily at the beginner, or the advanced beginner who wants to quickly progress.
There is a welcome page to tell you how to access the various exercises and the different activities contained within the program.
Fundamentals
Rocket Spanish Premium is made up of two main sets of language lessons, plus the additional interactive games. There is an interactive audio course and a set of grammar lessons. Each interactive audio lesson comes with supplemental materials to help the lesson stick, like important vocabulary and grammar. The lessons cover everyday situations and real life scenarios, and also come with the transcript of the spoken word.
The grammar lessons are pretty standard grammar training exercises, working through the tenses to more advanced sentence structures. You may find it a little boring, but at least the content is thorough and you have all you need to know about grammar at your fingertips.
Advanced features
The MegaAudio game is for increasing your listening skills and takes you through thousands of words in quick succession. The repetitive nature of the game is designed to have you quickly remembering words and learning how they are pronounced.
The MegaVocab game also tests your memory and builds your vocab through recognizing different words and pictures.
And the MegaVerbs game attempts to get those tricky Spanish tenses into your head through an interactive game that uses verbs in everyday contexts.
The whole course is based on real life scenarios and uses native speakers in the dialogues, but there are no specific units on cultural or geographical topics, or regional differences. The Audio course will help progress your conversational skills but there aren't any specific role play exercises to test this aspect of your Spanish.
Interactive tools
There is speech recognition technology integrated into this platform. To practice your pronunciation you listening to the dialogues and then attempt to replicate as close as possible what you hear.
Rocket Spanish is a little light on extra interactive features, and not as packed with options as the more expensive Tell Me More Spanish learning package. However, the exercises themselves are interactive and there are additional flash cards and word games to download if you need extra practice.
Progress tracking
When you purchase and download the Rocket Spanish package you have access to the Rocket Spanish Learning Lounge, where you can take tests and quizzes and track your progress. As you work through the exercises you will also have an indication of how well you are doing, which lessons you have completed and which are still to do.
Effectiveness
Advanced users may find this isn't the best package for them as there are no levels to work through, and a lot of basic exercises. If you can already order drinks, find your way around a town and introduce yourself you are probably best with another software package.
That said, the software has received many positive reviews and lots of users have reported feeling much more comfortable speaking and understanding Spanish after using the program.
The course is very good value for money and gives you a solid grounding in Spanish, with the opportunity to expand your knowledge with the interactive exercises.
Ease of use
The Rocket Spanish interface is clear and clean although not overly sophisticated.
The structure of Rocket Spanish is actually very straightforward and you work through the exercises in a logical way. There is user-friendly navigation to take you through the entire course and you won't get lost.
Native speakers and real life situations make it easier to get into the process and have fun while you are doing it. The interactive games are also fun to complete and the process is quick and enjoyable.
Help & support
If you get stuck, email Rocket Spanish or post a message in the Forum. The Forum is a good addition to the software and one that many other Spanish-learning packages would do well to utilize. If you purchase the software you get lifetime access to this Forum in the Members' Only Online Lounge.
Overall
Effective, complete and very easy to use, Rocket Spanish is a good value way to learn Spanish. If you are a complete beginner, the mix of audio and grammar activities will have you speaking and understanding Spanish in a short time.
Rocket Spanish currently offers a six-day free trial and a 60-day money back guarantee so you can try the program before you commit.
Looking for learn spanish software reviews?
See our side-by-side comparisons and in-depth reviews