Apple Maps disappointment may spur a usage rise for Google Maps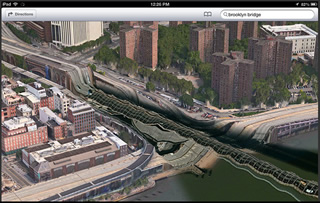 Apple CEO Tim Cook is reportedly planning an official apology.
26 September 2012 | Category: Electronics
It has been one of the fastest adopted operating systems in Apple's history, with i.OS6 experiencing a 122% faster adoption rate than i.OS4 to i.OS5.
The problem with this adoption rate was many found the new operating system to have less than incredible and innovative new software applications and features. One of the main problems with the new OS is that it scrapped Google's version of maps, opting for their own Apple Maps.
Apple Maps has reportedly been in development for a full year now, with Apple saying that it was going to drop Google just after they released the iPhone 4S as their mapping provider. This huge gap seems to have not been put to the best of use, as Apple Maps has went down as the laughing stock of Apple now.
With huge lag on the 3D renders, bad transit routes and minimal location notices, many have said that Apple would've been better off sticking to what they know, and letting Google, the curator of information across the web, keep running on the iPhone 5.
The huge uproar seems to be a blessing for Google, who are no doubt working diligently to get their Google Maps app on the Apple Apps Store.
Google may also look at this disappointing turn for Apple Maps as a way to curve people onto their new Motorola phone, the Razr i, and pull more users to Android.