Apple vs Samsung - the billion dollar smartphone court-case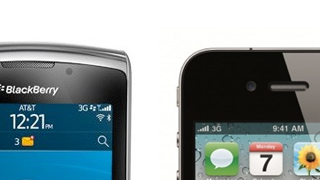 1 August 2012 | Category: Electronics
Ever since the revolution of the iPhone at 3G, every company has grown and grown to try and beat Apple in the sales and in the features, but it is still well known that Google is just behind the iPhone in terms of quality.
But with all the money Apple have acquired from the many jawdropped buyers, it still isn't enough to satisfy them and allow the competition to keep battling. For nearly two years now, they've tried and tried again to make Samsung fall to thousands of court cases.
Now that both the Cupertino and South Korean companies are in the same room, it seems they're ready to go to war with the evidence that may toppled the next smartphone generation the winners side.
Even though Apple have been more dominant in their early battles against Samsung, getting their Tab 10.1 banned in the US and the Galaxy Nexus for a short time, it seems Samsung are ready to try and take something back from the illustrious company.
If Samsung win the case, Apple could be paying out billions in expenses and royalties to Samsung, and could ultimately crush the iPhone 5's chance to sparkle. Some say it may bump up the price on the future iPhone too, if Apple lose.
If Apple win the case, Samsung will pay around $2.5 billion to Apple, on top of possibly losing the legalities to sell their many products that apparently "infringe" the past and present iPhone designs and features. Even though Samsung have been doing pretty well with their sales and customer happiness, this would ultimately put them out of becoming top of the smartphone market.