AT&T Halve Nokia Lumia 900 Prices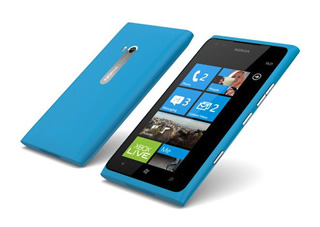 As of Sunday the phone can be purchased for $50 with a two-year contract through AT&T.
17 July 2012 | Category: Electronics
With the new Windows 8 phone operating system upgrade not be applicable with any of the Windows run phones out now, Nokia's successful Lumia 900 has hit a brick wall in terms of its future.
The news of this incapable upgrade has hit hard on Nokia, who were doing well in sales with their flagship phone.
Windows 8 phone is apparently such a large upgrade that it wouldn't work with current specifications on any of the phones out now, including the Lumia 900.
The Lumia 900 has already been halved in price on the US AT&T network, from an already cheap $99, the phone is now $49 on a two-year contract. This is very cheap for a flagship phone with so many features, even the Samsung Galaxy S2 surpasses the Lumia on price, and that was the previous version of the S series.
A spokesperson for Nokia stated this is a normal life-cycle with flagship phones, although we highly doubt this would've happened if Nokia could have got that upgrade.
A new Lumia is thought to be in the works and set to come out around the same time Windows 8 is released. This may be the saviour for the already failing Nokia branch.
While it's only AT&T that have dropped the price, we expect more networks will following the coming weeks.