Facebook addresses privacy concerns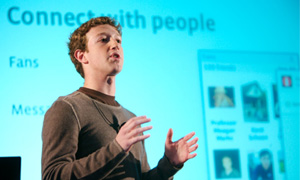 24 August 2011 | Category: Online
The social networking giant Facebook has announced that it will introduce new privacy control settings on its website, giving users more control over their postings.
The new privacy controls follow criticism of the website for making their privacy settings too difficult for the average user to find, often making them less accessible in unclear menus. Now each item posted online will have its own privacy settings in order to let the user decide who will be allowed see it.
Also at issue is tagging, for which Facebook has recently come under fire following a facial recognition and auto-tagging program the company released with little warning to users. When the privacy control changes are put into place in the next few days, users will have the option to confirm or reject posts or photos in which they have been tagged. Proponents of the new tagging controls hope that they will curb malicious tagging, a popular form of cyber-bullying.
Facebook executives have played down the idea that the new privacy controls are part of their push to extend Facebook access to children under 13, but that the changes are simply an effort to improve accessibility for everyday users.