Facebook suffers a decline in users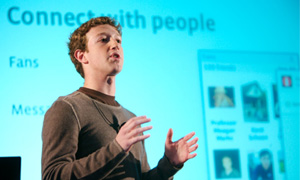 In May 2011, six million Americans closed their Facebook accounts.
15 June 2011 | Category: Online
The social networking giant Facebook has reportedly been hit with a slump in users in America and Britain.
According to the company Inside Facebook, which tracks Facebook's popularity, users number close to 700 million in Facebook's race to reach 1 billion, but Americans and Brits are turning away from the service in vast numbers.
In May, 100,000 Brits and nearly six million Americans closed their accounts, purportedly suffering from "Facebook fatigue." Numbers also decreased in Canada, Russia, and Norway. Speculators suggest that one of the reasons for declining numbers is that Facebook has not added any new features in some time. In addition, many users may have concerns about privacy, especially following a recent facial recognition software controversy surrounding the website.
In spite of the falling numbers, Facebook remains optimistic about its user base. A statement on the website said, "From time to time, we see stories about Facebook losing users in some regions. Some of these reports use data extracted from our advertising tool, which provides broad estimates on the reach of Facebook ads and isn't designed to be a source for tracking the overall growth of Facebook."
The company still boasts nearly 150 million users in America, and 30 million users in UK, nearly half the population of the country.