HTC Butterfly may arrive in the UK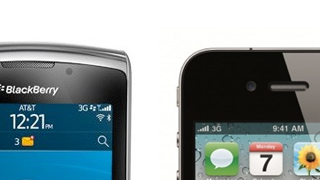 19 December 2012 | Category: Electronics
HTC Germany recently released a statement saying that the HTC Butterfly will not be arriving in the UK, albeit under the name 'HTC Deluxe'.
As you may know, the HTC Butterfly is the Asian version of the smartphone, and in the US, it is the HTC Droid DNA, a Verizon only smartphone.
Coming with a 1080p display, quad-core processor, 2GB's of RAM, an 8MP camera and 2,100 mAh battery, this smartphone is a top end product and one that has had great reviews all over the world.
Some phone websites in the UK have uploaded images of the HTC Butterfly these past weeks, saying that while they are not sure on specific pricing or dates, it will be coming and is available for pre-order.
While HTC have said that they still have no plans for the Butterfly to appear in the UK or anywhere else in Europe, the phone markets seem to think HTC are ready to unveil their new flagship device.
We suspect HTC will release the smartphone sometime early 2013, as the Christmas period is almost up.