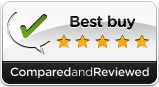 Review summary
Good points
• Powerful system utility tools
• Dramatically increases startup times
• Performs well and uses only a negligible amount of system resources
• Systweak offers exceptional support options
• Protects against spyware
Bad points
• Its advanced capabilities may overwhelm new users
Our verdict
Those looking for software that provides a wide variety of system utilities cannot go wrong with Advanced System Optimizer. Maintaining and optimizing modern computers can be a challenge, but with the help of this software, these tasks can even be accomplished by novices. Advanced System Optimizer is an excellent piece of system-utilities software that we highly recommend.
Full review
Systweak develops several different types of system-utility applications. Advanced System Optimizer is a comprehensive collection of their offerings that is claimed to provide PC users with everything needed to maintain and optimize their computers. We were quite eager to install it and find out how well it could perform.
Setup
Advanced System Optimizer features a quick, easy installation. In fact, for such comprehensive system-utility software, it installs remarkably fast. On our system, the complete installation took less than 2 minutes, and we did not run into any issues. Following the installation, we were presented with the main interface.
Repair
In the repair category, Advanced System Optimizer has a lot to offer. Not only does it clean and compact the Windows registry, it also updates outdated drivers. Essentially, these repair features ensure that Windows operates as smoothly and as efficiently as possible. The registry-repair functionality reduces instances of crashes and other errors, and the driver updater ensures that hardware is utilized effectively.
Also, in addition to the aforementioned system-repair utilities, Advanced System Optimizer provides users with PC Fixer, a utility that checks systems for common Windows-related issues. When these common problems are detected, the utility takes action and resolves them to increase system stability and performance.
Optimization
To keep systems running smoothly, Advanced System Optimizer provides utilities that defragment hard drives, optimize memory usage, and remove duplicate files. These utilities ensure that users' hardware runs optimally, and they also keep unnecessary files from taking up valuable hard-drive space.
Management
Advanced System Optimizer makes it easy for users to manage their systems easily. It includes fully functional startup and uninstall managers. The startup manager is used to remove unnecessary programs from the system startup, and it can increase boot time by a significant amount. The uninstall manager is essentially the same as the uninstall function found in the Windows control panel, but it does provide users with some added convenience.
Advanced System Optimizer can also be used to manage drivers. It scans systems to ensure that the drivers installed are up to date. If they are not, it installs the latest drivers quickly and easily.
Security
Advanced System Optimizer includes a wide range of security features. Its system-protector component keeps computers safe from spyware. It runs constantly, checking system processes for signs of infection. In most cases, the system protector will catch spyware before it has time to cause any damage. Its encryption tool can be used to convert sensitive documents into a format that is unreadable by those without the password. One of our favorite utilities, the file shredder, is capable of removing files from hard drives so thoroughly that even computer professionals cannot possibly recover them.
Features
Smart PC Care – This feature optimizes systems in a single click. It scans for spyware, unnecessary data, outdated drivers, and registry errors. It automatically fixes any issues that it finds. This scan-and-repair process can be run manually or it can be scheduled to run regularly.
Game optimizer – This handy feature was designed to remove all distractions, leaving users with their game and nothing else. It also reallocates system memory to ensure that games run as smoothly as possible.
Disk tools – Disk tools scans hard drives for sector errors. It then tries to recover any readable data that it finds in those bad sectors.
Ease of use
Advanced System Optimizer is extremely east to use, especially for a complete system-utility application. Its features are conveniently categorized and easily accessible. With its default settings in place, Advanced System Optimizer is capable of resolving most issues easily, not even PC novices will have problems. However, for those who like to tweak their system-utility software, Advanced System Optimizer offers a wide variety of customization options.
Help & support
Systweak provides their customers with great support. Their website has a dedicated support section that features a knowledge base, an FAQ, and a newsletter. Systweak's support staff also responds to support inquiries via telephone and e-mail, and the toll-free support number is conveniently listed in the upper-right corner of Advanced System Optimizer's window.
Overall
With everything needed to protect, update, and optimize modern computers, Advanced System Optimizer is an excellent choice for those interested in comprehensive system-utility software. Not only are the utilities included in this software numerous, they are quite good. For the most part, these utilities do what Systweak claims in an efficient, easy-to-understand manner.
Add your review
You've heard our opinion. Now we're keen to hear your personal experience of using this software.
Looking for system utilities software reviews?
See our side-by-side comparisons and in-depth reviews