Online
Coupon websites
This website is supported by its audience. When you purchase through links on our site, we may earn an affiliate commission.

RetailMeNot Review
---
| | |
| --- | --- |
| Reviewer: | Stephen Qualtrough |
| Developer: | WhaleShark Media, Inc |
| Overall rating: | |
| Price: | Visit website |
| Purchase: | |
---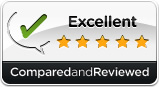 Review summary
Good points
Tidy, uncluttered layout; easy navigation
Excellent, user-based ratings system
Very accessible community of users
Large selection of coupons and discount for major retailers
Bad points
No professional help and support system
May be difficult to use for shoppers with less computer and internet experience
Our verdict
What really sets RetailMeNot apart is its abundance of user generated content. The coupons and discount codes are driven by shoppers themselves, and the ranking system for each coupon helps to root out old and non-working codes, driving the active codes to the top of the list.
Full review
RetailMeNot's simple, uncluttered layout and user-driven coupon sharing and rating make it a coupon website to be considered amongst its competitors. Upon first visit to the site, users may notice how easy it is on the eyes, not being packed with the usual bold, distracting advertisements and text boxes that often litter other coupon sites.
The site offers an extremely broad range of coupons for an exceptional number of retailers, large and small. Discounts run from groceries to electronics and everything in between. The simple interface of the site makes discount hunting easy for any shopper, and what RetailMeNot lacks in online help and support, it makes up with an enormous community of dedicated users who keep the site fresh with current deals and provide help and advice to each other.
Signup
Joining the RetailMeNot community is very simple and can be done through almost any existing online account, such as Google, Yahoo!, Facebook and other similar e-mail and social sites.
Features
The website is divided into three basic service areas: coupon codes, printable coupons and grocery coupons. Discount codes are the driving force of the website, though RetailMeNot's selection local and grocery coupons should not be ignored.
The discount codes for RetailMeNot's advertised 100,000 stores are provided primarily by users, and include direct links to the main website for using the code. Additional information for each code includes the date when it was first posted, as well as a listing of the average dollar savings for each code. Users can also choose to comment on the code, and the ratings system for each discount is a simple 'yes-or-no' click based on whether or not the code worked for a particular shopper.
With the user generated content of the site, it is difficult to determine exactly how many discount codes are available at any given time. Content is constantly changing, with new codes and coupons being added by the day.
Printable coupons are available as well, and aside from a full list of nationally accepted coupons for all kinds of items, shoppers can narrow down print coupons to area and item specific choices. RetailMeNot boasts a printable coupon catalog of 90,000 selections.
On its community page, the website features a listing of its top-contributing users and their profiles, as well as a live chat.
Search
The RetailMeNot search is a highly effective tool that can help to narrow down the wide range of coupons and discounts available on the site. It is a fully functional search that rarely, if ever, returns a 'not found' result. Searches can be performed by store or by item, and both the printable coupons and grocery coupons sections of the site contain searches that effectively narrow results down to area specific deals.
Notifications
RetailMeNot has done a great job of keeping up with current technology and social networking outlets. Add-ons are available for Internet Explorer, Firefox and Google Chrome. In addition, the site offers an iGoogle gadget and a Mac dashboard widget.
The site also offers a weekly e-mail newsletter that contains the top coupon codes of the week as voted by users of the website.
Ease of use
With its exceptionally simple registration process and uncluttered design, RetailMeNot is very easy to use, especially for experienced bargain hunters who are familiar with the online discount process. The homepage welcomes visitors with a listing of the site's most popular stores, followed by a listing of the day's top coupons. Four simple tabs top the page, one each for coupon codes, printable coupons, grocery coupons, and community.
Help & support
Aside from a basic FAQ, the RetailMeNot website itself does not offer much in the way of help & support; any new users looking for a tutorial on using the site will not find one. What the site does have, however, is a strong community of users, many of whom are contributors to the site and can reliably help new users navigate the various discounts. In addition, a user chat page is running at all hours, making experiences users available for help and advice.
Overall
RetailMeNot is really a full-service, fully interactive coupon website. For most users, the site's lack of tech support should not detract from the myriad discounts available and the large user community. It is an ever expanding site, offering fresh discounts on a daily basis. The user-driven nature of the site keeps it dynamic and up-to-date.
---
Looking for more coupon websites reviews?
See our side-by-side comparisons and in-depth reviews