Online
Online dating
This website is supported by its audience. When you purchase through links on our site, we may earn an affiliate commission.
Match Review

---
| | |
| --- | --- |
| Reviewer: | Stephen Qualtrough |
| Developer: | match.com |
| Ranked: | 1st - Best buy |
| Overall rating: | |
| Price: | $29.99 |
| Purchase: | |
---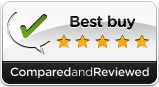 Review summary
Good points
Huge membership
Lots of success stories
Full of features
Member screening
Friendly environment
Bad points
Several complaints have been made about membership cancellations
Our verdict
Currently the best online dating website available with a huge numbers of active members, an elegant interface and plenty of success stories.
Full review
Match.com has become the leading online dating website over the past decade. Its highly likely that you will have known someone who has used the service. Their brand is distinctive and its hard to avoid their television advertisements. We delved in further to find out whether this is the best place to find love online.
Sign up
Anyone can create a profile on the website for free, but you won't get very far without upgrading to a paid membership. If you want to send or reply to an email you'll need to subscribe to a membership.
You'll need to provide some basic information about yourself to get started. There are plenty of opportunities to sell yourself. You can list hobbies, whether you like pubs or clubs, favorite holiday destinations etc. It may take you a while to fill in your profile, but remember its well worth it if you want to attract the right people.
Don't forget to include a photo as your not likely to get very far without one. You can include a maximum of 15 photos using the image uploader tool. If it doesn't work for you, you can email the photos instead.
Search
One of the great benefits of using match is the sheer number of people using the website. The numbers simple dwarf many of the other dating websites around.
Using your location which you will have entered during the sign-up process, Match will present you with profiles of members who are in your local area and of a similar age. You can however see many more profiles, by changing the search criteria. You can select anyone of any age or location - even people in another country.
You can easily sort and filter members. You can also easily block people who you don't want to see of be able to contact you.
We think its best that you select only the members profiles which were online in last week. If they were online before that period its likely that they are no longer using the website.
There is a great tool recently added called a 'reverse search'. This allows you see members who have been searching for features and interests that match your profile. So if your tall, you can see all the people who have been searching for someone over 6ft.
Communication
If you want to let someone know your interested in them you can send a wink, you can email them or start a conversation with them through the live chat tool.
You can see a list of people who have winked or emailed you. You can also see who has added you to their favorites list.
It's pretty clear that the vast majority of match members are serious about dating, because its a paid for service.
Safety
All profiles are checked for inappropriate content and offensive language before they are put onto the website. They also continue to check any further updates made to profiles. You may notice this if you update your profile, because there is a short delay before the change appears. There is also advice on how to stay safe online and when meeting potential dates.
Match has also started to screen new members against the sex offender registry for added protection.
Ease of use
Match.com is by far the easiest online dating website to use and navigate your way around. There are no gimmicky features that you will find on other websites.
There are a few advertising banners dotted about the site, but generally the design is uncluttered and well organized.
Help & support
There is a responsive email support system.
You can find online dating tips, advice on how to stay safe online and when meeting potential dates. There are plenty of success stories you can read that offer plenty of encouragement a long the way.
Overall
Match has become a hugely recognized brand in the past few years and from what we have seen it more than deserves its trusted reputation. They claim that over 250,000 people a year find a partner through the website, so for that reason alone its well worth giving it ago.
---
Looking for more online dating reviews?
See our side-by-side comparisons and in-depth reviews