Software
Photo editing software
This website is supported by its audience. When you purchase through links on our site, we may earn an affiliate commission.

Cyberlink PhotoDirector 14 Review
---
| | |
| --- | --- |
| Reviewer: | Stephen Qualtrough |
| Developer: | Cyberlink |
| Overall rating: | |
| Price: | $99.00 $74.99 - $24.01 off |
| Purchase: | |
---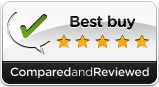 Review summary
Good points
Supports a large range of RAW camera formats and lens profiles.
Comes with a wealth of preset options for enhancing images.
Effectively removes unwanted objects from the foreground.
Smart face recognition tagging feature for photo management.
Finds and organises groups of photos quickly.
Bad points
No GEO tagging capabilities.
Our verdict
Cyberlink PhotoDirector 14 is a great choice for creating, editing and sharing your photography. It is brimming with an array of innovative creative tools that will help to set you apart from the rest.
Full review
Update: 22nd July 2023
PhotoDirector use to be characterized by its simplicity and affordability, but equally its distinct lack of advanced features. If you wanted something more powerful Adobe products were the only way forward. But in recent years after a succession of significant upgrades the photo management and editing suite is possible threat to Adobe's enduring crown.
PhotoDirector is available in two different payment options. A one-off (you own it forever) license or as a pay monthly subscription fee. This latter option is somewhat confusingly called Cyberlink 365.
A fully functioning 30 day trial is available, but it will add watermarks to any output you create. For those who like to invest in high quality monitors, PhotoDirector supports high DPI (Dots per inch) screens.
Installation
Cyberlink recommend you have 2GB of hard disk space and 4GB of memory available on your computer. The installation file is 365MB.
Once your license key has been successfully entered, the decision to register the software is entirely up to you. You can skip the registration process if you so choose.
Latest version
14
Fully functional trial
Yes - 30 days.
Supports high DPI monitors
Yes (including 4K).
OS PC
Windows 11, 10, 8/8.1 & 7.
OS Mac
macOS 10.14
Memory (RAM)
4GB
Hard drive space
2GB
Getting started
PhotoDirector has a clear, well organised workflow is comprised of six modules: Library, Adjustment, Edit, Layers, Slideshow & Print. As you navigate between modules the left hand panel changes while the right hand window containing both the photo viewer and photo browser panel remains constant. This is so you can apply multiple changes to the same image.
You can't detach and float the panels which is something we would like to see in future. If you have a second monitor you can preview full-scale images of your work in progress.
You can zoom in and out of photos using either the magnifier glass tool or the list of preset zoom sizes (including screen size fit).
Import
PhotoDirector supports the import of JPG, TIFF, PNG, PHI files. It also supports a wide range of proprietary RAW formats. The colour and quality of the converted image was very good.
You have the option to include subfolders and exclude possible duplicates. You can reference your files in their current location or create a copy. If you do create a copy, you can choose to have your files renamed. During the import process you can apply presets and copyright information.
One of the most recent additions to PhotoDirector is the Video-to-Photo feature set. It's a little more exciting than it's name suggests.
This a one directional import tool that allows you to import video files and extract single stills which can be edited or used to create panoramic or multiple exposure images.
PhotoDirector supports over 20 different video formats on import including AVI, MPG, MP4 and MOV.
During my own tests the "True Theatre" adjustment setting appeared to reduce the detail of picture, so I disabled that setting.
Supported image files
JPG, TIFF, PNG and PHI.
Supported video files
AVI, MPG, MP4 and MOV.
Import 4K video
Yes
Organise
The "Library" module is where you organise your photographs. There is no separate image organiser like with Photoshop Elements.
You can import individual files or folders from your computer or from an external device. You can also import from the Cyberlink Cloud (more about that later in the review).
Projects - Under project you can see the current project name. You can have as many (or as little) projects as you wish.
You can create multiple projects, although for the average user you'll find one is enough. To switch between projects, the program will need to restart.
Projects are saved as .PHD files. They can also be uploaded to the cloud.
Smart Collection - CyberLink automatically organizes photos into collections or as I prefer to call them "filters" which makes it easier to sort through photographs. It's deemed as "smart" because whenever you import or rate photos the collection is updated automatically.
You can create your own smart collection. There are a large number of helpful filter options. You can filter by rating, flags and labels.
Folders - is a mirror of your computers folder structure. Nothing exciting here and fairly self explanatory. However the software doesn't sync automatically and its something you may need to do if you have added files or folders while using PhotoDirector.
Albums - is the most useful feature set. You can create your own albums with a category name such as "Flowers" or "Food" and then add photos by dragging and dropping them into the album. There are "albums" and "album sets". Albums contain photos, whereas album sets contain albums. So for example your album set would be called "Holiday", and you albums within would be called "Iceland 2019" or "Hawaii 2022".
Tags - offers an even more granular way to organise photos. Simple create a tag and drag and drop selected photo to apply the tag.
Selection & rejection flags
Yes
1-5 star ratings
Yes
Color labels
Yes
Face recognition tagging
Yes
Adjustments
The adjustment module comes with "Manual" or "Preset" adjustment tabs.
Manual - Manual adjustments are sub-divided into "Histogram", "Regional tools" and "Global tools". Comes with standard adjustments such as white balance, sharpness and noise removal.
If your lens manufacturer is not supported, there are plenty of manual adjustments that compensate for lens distortion.
Crop
Yes
Spot removal
Yes
Red eye removal
Yes
Presets - Presets are grouped adjustments. Once you have created your preset it can be applied quickly and consistently to other photos. HDR (High Dynamic Range) effects, B&W.
Tone, white balance, curve and level adjustments.
There are a bunch included by default, you can create your own or download them from the DirectorZone community. You can upload your own then others in the community can take advantage of your preset.
You can see a split view of a photo before and after the adjustment or edit was made.
There is history panel available that lets you see all of the edits you have made to an image ordered chronologically. If you click on any of the edits, you see a preview of the image at any point in time and you can revert back instantly if needed.
Editing
If your someone who likes to enhance your own photographs by using the techniques deployed by fashion magazines on cover there are beautification and body slimming tools.
Face shaper
Yes
Shine remover
Yes
Eye enlarger
Yes
Eye bag remover
Yes
Eye blinger
Yes
Wrinkle remover
Yes
Teeth whitener
Yes
My biggest frustration with the software (and one I very much hope they will overcome in the future) is the need to save a temporary copy of the image you are editing between modes.
You can choose to disable notifications, they are annoying because they appear so frequently, but equally you risk forgetting to save the image.
Layers
Layers can often be some what confusing experience. There was an inevitable learning curve, but I found myself soon getting the hang of it.
The "layer" mode supports upto 100 layers per photograph and offers 16 different layer blending modes including Darken, Multiply and Linear Burn.
You can combine two images together and merge them into one.
Note: Layer editing is not available in the Deluxe edition.
Maximum number of layers per photo
100
Available blending modes
16. Darken, Multiply, Linear Burn, Lighten, Screen, Linear Dodge.
Add layer text
Yes
Layer merge
Yes
Sharing
You can select which share options are made available to you. So if you don't have a Facebook account you want to share too, you can remove that option.
Give Cyberlink permission to access your Facebook account.
Share to Facebook
Yes
Share to Flickr
Yes
Share to YouTube
Yes
Send to email
Yes, but Microsoft Outlook only.
Exporting
Profiles store export settings, so that they can be applied to future exports.
Backup
Backup comes in the form of CyberLink's Cloud Services. You recieve 25GB of free storage space for one year as an incentive to join. If you have the Suite edition you get 50GB free. Otherwise fee based subscriptions to use the Cloud service are yearly and are dependent on how much storage space you use in MBs.
Cyberlink Cloud is available accross all of Cyberlink's products, but particularly benefits users of PhotoDirector.
It provides a backup of your photos, music, videos. Obviously that prevents against data loss, but also allow you access your content on multiple devices. It also backs up projects, templates and program preferences.
Cloud backup
Yes
Free space
Yes. 25GB with "Ultra" for first year. 50GB with "Suite" for the first year.
Paid space
Yes. 10GB, 20GB, 50GB and 100GB subscriptions paid monthly.
Community
Several years ago Cyberlink created an online community called "DirectorZone" which was originally intended for users of its video editing software to upload and share video creations. Building upon its success DirectorZone was expanded to include all of it's software product offerings including PhotoDirector. It's since become a popular destination for PhotoDirector users. It's also free to use, but you will need to sign up to an account for access.
To start with there are thousands of templates for users to download for free. Many of them have been created by Cyberlink themselves, but the vast majority have been created by community members. Templates for PhotoDirector come in the form of "Photo Presets" (which are adjustments) and "Express Layer Templates". You can search and filter on them based style (scenery, people, HDR.. ), number of downloads, likes or views. Once you have downloaded them and imported them into Cyberlink to use, you can then rate and comment on them for other community members to see.
Tip: Make sure to visit the "PhotoDirector Photo Gallery" as it showcases work by other PhotoDirector users.
Slideshow
To create your own slideshow you start by dragging and dropping your selected photos into the preview panel. Next you can then apply a transition effect between the photos: "Fade", "Wipe Left Soft" or "Motion" as well as set the aspect ratio: 16:9 or 4:3 and duration between the image transitions. You then have the option of applying background music to the slideshow. There are five included music tracks that you can apply, but you can also add your own in MP3 format. (Tip: Selecting "Fit to music" for the image transition definitely enhances the slideshow).
If you want to add a sense of chronology to your photos then you're likely to be disappointed as there is no way to order the photograph's which is something you're more than likely to want to do.
Add text captions
Yes
Add transitions
Yes. Three available: "Fade", "Wipe Left Soft" or "Motion".
Add music
Yes. Five available.
Share to YouTube
Yes
Export file formats
MP4, WMV
Printing
If you want to print your photos then PhotoDirector provides plenty of options.
Set paper size
Yes. A4, A5, custom.
Set page grid
Yes. Rows x Columns
Set print resolution
Yes in PPI.
Select number of copies
Yes
Add watermarks
Yes
Mobile app
The mobile app is available for both Apple iOS and Android devices. It's a freemium product offering which means it's totally free to use, but contains a set of advance features reserved only for those willing to pay.
There are three main modules: Edit, Camera and Collage. The most useful is "Edit" mode that allows you to perform many of the adjustments available in PhotoDirector.
The sub-navigation has active links to the template store, video tutorials, settings and shop.
If you're looking for some help using the app there are some very limited FAQs contained within settings. There are video tutorials which load in on demand from YouTube which are short, but succinct.
If you do wish to upgrade to fully working version you will get higher output resolutions, no advertisements, unlimited use of the removal tool and no Cyberlink watermarks on collage templates.
The stickers are really fun, but it would be great if there was more of them available.
Help & Support
Telephone support for technical issues is only available as an extra paid for service. They offer two month support packages purchased individually that give you unlimited technical support during that period. The service is only available for US and Canadian customers. Telephone support for installation issues is provided for free.
Video tutorials are located within the Director Zone. There are some excellent "How to videos" including "Organize Your Photo Collection", "Create HDR shots", "Correct Common Lens Related Distortions" and "Applying a Radial Filter".
Within PhotoDirector is a simple help file with a contents section, index of topics and search facility.
Telephone support
Yes
Video tutorials
Yes
Help files
Yes
FAQs
Yes
Forum
Yes
Overall
Cyberlink has clearly tried to develop a viable alternative to Photoshop Lightroom, but at a reduced cost. Although not quite there, it is tantalisingly close and based on value for money Cyberlink PhotoDirector 14 definitely deserves our "Best Buy Award" for photo editing software.
---
Looking for more photo editing software reviews?
See our side-by-side comparisons and in-depth reviews