Software
Personal finance software
This website is supported by its audience. When you purchase through links on our site, we may earn an affiliate commission.

You Need A Budget Review
---
| | |
| --- | --- |
| Reviewer: | Stephen Qualtrough |
| Developer: | You Need a Budget |
| Overall rating: | |
| Price: | Visit website |
| Purchase: | |
---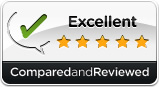 Review summary
Good points
Effective and simple money-management tool
Positive, inspiring tone
Ideal for families, households
Syncs with mobile devices
Bad points
Take some effort and self-discipline
Our verdict
YNAB – You Need a Budget – is personal finance assistance at its best. Use YNAB and you could revolutionize the way you deal with money. With its proactive, not reactionary, approach to setting budgets and its powerful philosophy, YNAB puts your money back in your control so you can get out of debt and save. The tone is overwhelmingly positive and inspiring. The website is full of real life stories about people climbing out of debt with the help of YNAB. The ethos is – you can do it too. It's simple, and it works.
Full review
YNAB is not accounting software that monitors and shows where your money is, but rather a true budgeting tool that helps you manage the money you have. In accordance with the four simple principles, you learn to develop a better relationship with money from the ground up. YNAB is created to help you live within your means and, ultimately, spend less money that you earn.
Firstly, you give each incoming dollar a job. So instead of thinking you're doing great because you have $1,000 in the bank and you go out for a blow-out sushi meal only to discover you've got nothing left to pay the electric bill that's due in four days, you budget separate categories for the bill, and for the groceries etc., and something a little less for a meal out. The second principle is to plan for rainy days – save money now for the big, predictable payments in the future like car repairs or vacations. Third, you have permission to change budgets, allocate more or less money to certain categories – you roll with the punches. And fourth, you aim to reach a point where you are living on last month's income.
The YNAB download runs on both PC and Mac and is available for a $60.00 one-time purchase. There is a free 34-day trial available with access to the full feature set and can carry on with your budgeting without losing data should you decide to purchase.
Accounts
YNAB doesn't have the bank link-up feature that other programs include. Which means you manually enter your transactions and not have them automatically imported from your bank. This means it makes no difference whether you are online or not, once you have set up the program on your desktop, and it is a good system to use when you often get paid in cash or pay for goods in cash.
Using the mobile app you can manually enter your payments when you make them, so it's not really a chore. The lack of bank link-up is actually a positive thing, as many people report problems with personal finances programs that download transactions automatically – mistakes are often made by the software and it results in a lot of time spent checking and adjusting what should be an automatic task. And you can work with your budget anywhere – you don't need to maintain that link with the bank. You're in overall control.
Budgeting
Working with the budget you have right now focuses you on what's important, right now. So to start, you create a budget by entering the amount of money you have in the bank. When you start to set up a budget the initial screen loads with options to input your starting amount, and then to allocate set amounts of money to different categories - for example, rent, groceries, phone, fuel, restaurants, etc. You estimate how much you will spend on each category before you get paid again. You can add or remove categories, change the name of categories, or move them around on the spreadsheet as you see fit. There's a walkthrough to get you going, which is useful because it's not immediately obvious how to add your starting budget to the spreadsheet.
There's also a useful walkthrough of how to deal with your budget when you are starting with the program in overdraft, which is pretty common for people who come looking for personal finance software to help them get out of debt. The program automatically creates a category for allocating money to pay back the debt over time.
During the month you add the money you spend on different categories and the program automatically lowers the amount you have left in the bank. If you overspend on one category you have the choice of moving some money from another category to cover it, or the YNAB software automatically rolls it over to the next month. So, for example, if you spend more on "groceries" because you are having a dinner party you can take some money you didn't spend from the "gas" category because you didn't use your car much that week. You can alter the budget at any time, which is good because it takes a lot of the guilt out of having to move money around when you overspend or circumstances force you to adjust. YNAB actually sees budget adjustments as a positive thing!
As you become aware of what you are spending and where, you can start to make changes and cover your overspending. YNAB doesn't promise that you will get richer or stop going overdrawn, but you will see less and less red over time as you make different decisions. It's a pretty long process but if you follow the procedure you will see a difference in how much you owe compared to how much you have to spend and save. The good thing about the budgeting system in YNAB is it shows you what is happening now – not yesterday – so you can handle what happens next. It gives you more control, which allows you to make better decisions.
Reporting
Reports are available to download at any time when you are using the software. Look at spending by category over a specific timeframe, look at spending by payee, and download spending trends that show you in detail where you money is going. You can also use the income v expense report or download your net worth. You can print reports or save them to your computer.
Mobile app
YNAB also includes an iOS/Android app, which syncs wirelessly to the cloud (using Dropbox). Dropbox is a personal cloud store and you can easily open an account without payment.
The app is great for adding items on the go, and is handy for people who will often forget to log onto the computer when they get in the door and record their purchases. Many people get into the habit of entering their transactions as soon as they get in the car after visiting the store. You can also synch multiple devices to the desktop budget so everyone in the household has the same ability to add items and record transactions.
Set a pin in order to keep anyone from accessing your budget without your knowledge. Another handy feature is Geo-Smart Payees – when you enter a transaction from a particular location like a store, the software remembers the location and will then automatically allocate future transactions to the correct payee and category.
Security
Since YNAB doesn't synch directly with bank accounts the security aspect is not as focused on as it is for other software. But rest assured that when you do send data from your mobile device to the app, it is encrypted with bank-worthy technology. YNAB Cloud Sync is powered by Dropbox, which means that Dropbox security applies to your YNAB account – and Dropbox security is top of the range. Nowhere in the program are your personal passwords or account numbers asked for, meaning you can be sure your log-in data will never fall into the wrong hands.
Help & Support
A quick guide runs through a brief overview of the processes behind the budgeting software, and provides a snapshot of the features within the package. Once you've started using the program it's fairly self-explanatory, although it is not the easiest to master initially. Many little changes require further explanation and if you make a mistake it's hard to undo it all and start again.
Because the budgeting and money management philosophy behind YNAB is the truly valuable component in the package, you need to take advantage of the videos, vlogs, seminars, and classes in order to make full use of the software and start really making a difference to your finances. Webinars run on a daily basis covering topics like "Handling Credit Cards" and "Dealing with Different Pay Cycles". There are discussion forums with lots of friendly people with helpful information and often very encouraging support for those trying to get on top of their finances.
If you have a question not answered by any of the above you can submit a question through the contact form, where they hope to answer most requests within 24 hours.
While the program can be a little overwhelming at the start, stick with it. Watch the videos and take part in the tutorials and this will cement all the knowledge and processes in your mind and soon using the budget software and philosophy will be second nature.
Overall
YNAB speaks everyday language, putting your financial problems into the kind of perspective you need in order to make changes. Yes, you could use an excel spreadsheet. But you'd be missing out on a whole lot of valuable tools and information. YNAB can be overwhelming in the beginning but stick with it – it's ideal for anyone looking to redefine their relationship with money.
---
Looking for more personal finance software reviews?
See our side-by-side comparisons and in-depth reviews