Online
Social networking websites
This website is supported by its audience. When you purchase through links on our site, we may earn an affiliate commission.

Facebook Review
---
| | |
| --- | --- |
| Reviewer: | Stephen Qualtrough |
| Developer: | Meta Platforms |
| Overall rating: | |
| Price: | Free |
| Purchase: | |
---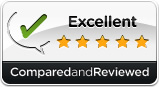 Review summary
Good points
Largest database of individuals in the world
Highly addictive
Plenty of games & apps to keep you busy
Bad points
Continued concerns over its privacy settings
Lack of innovation
Our verdict
Despite continuing concerns about it's privacy settings, Facebook is the clear winner of the social networking space. They have have the largest database of individuals in the world and have done a decent job of allowing us to communicate with friends online.
Full review
As the largest social network in the world, the website offers members an easy to use method of keeping up with family and friends as well as reconnecting with people you've lost contact with. Facebook users can post public messages, private messages and pictures for the whole world or a select few to see with just a few clicks and captions.
Profile
Setting up a Facebook profile is quick and simple. You will be required to give your name, email address, password, birthday and relationship status. It also requires that you choose at least one network to become a member of. These are arranged by geographic location, work or schools you've attended.
The online profile also allows you to share more personal details such as your telephone number – admittedly an unnecessary feature considering that most users would give that information to people on a need to know basis.
Once the preliminary information is gathered, it's time to get on with the fun stuff – posting your photos, videos and thoughts or comments for others to see. The status feature allows you to share your mood, what's on your mind or any other information you choose and your contacts can comment on these tid-bits of knowledge.
Facebook also provides the well-known newsfeed that posts updates to your friends and family whenever you've changed your status or added new content – this feature is a godsend when you have a lot of contacts to keep up with and not enough time to trawl through all their pages every day looking for what's new.
Networking
Where other social networking sites focus on meeting new people, Facebook is centered on keeping up with existing friends and family. The benefit of this is a more secure social networking environment that encourages members to reestablish contact with long lost relatives and friends who live far away.
Facebook also allows you to post events for your friends and family to see – such as party invites that not only show what's happening but also dress code, time and place.
However, the network isn't limited simply to people you know - by joining groups or 'fan clubs' you can also interact with strangers according to mutual interests. Many musicians and actors use Facebook as a method to keep in contact with their fanbase.
Features
With more than one million user created applications, there is always a way to entertain yourself during those insomniac moments when no one you know is online. You can tinker around with quizzes, games and even mobile phone apps.
Security & privacy
The creators of Facebook have obviously given careful thought to maintaining user privacy and security. Features such as single user blocking and access restriction to your personal content can make your online social life a much happier experience. However, there are so many choices for your personal privacy settings, that some may find it a little tricky to get just the right balance.
Since you cannot browse or search the Facebook database without becoming a registered member, it's far less likely to attract random bots and spammers looking for a quick platform to exploit. Facebook also restricts content and doesn't allow offensive materials to be published such as porn or sexually explicit language.
Search
There are a number of methods available to search the Facebook database for contacts such as by name, email, school, business or university.
Ease of use
It has taken many subtle re-designs over the past few years to create the Facebook we see today. Though Facebook doesn't offer the grand scale of customizations that other social network sites do, the choice to limit this aspect could be an unsung benefit to its users, offering speed and security over the longer run.
Facebook has a clean and simple user interface - and for those with very little experience on a computer, like your gran, there is also Facebook Lite, a much more simplified version of the regular website that is less likely to overwhelm newcomers.
Help & support
Facebook provides a comprehensive FAQ section in their online help center that covers most of the bases on how to use the website.
Overall
The popularity alone is probably the best testament to Facebook. It is currently the number one social networking website. The fact that it is easy to use and allows you to post information in one place for all your friends and family to see, makes it not only fun but very useful for those of us that need to keep in contact with people around the world.
---
Looking for more social networking websites reviews?
See our side-by-side comparisons and in-depth reviews