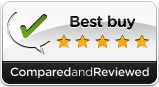 Review summary
Good points
• Protects against all forms of keylogger activity
• Fast, unobtrusive protection
• Simple to use
• Excellent anti-ransomware feature
Bad points
Our verdict
Zemana effectively blocks all kinds of keyloggers and offers peace of mind against invasive attacks through your screen, keyboard, microphone, or webcam. We think Zemana AntiLogger is certainly worth the money and receives our Best Buy Award for 2021.
Full review
Zemana is a private tech security firm with headquarters in Turkey. Set up in 2007 by college graduates, this niche but talented firm specializes on online security combatted in non-traditional ways. Their Zemana AntiLogger product is no different and protects in a number of different ways. Lets take a closer look.
Protection
Using anti SSL hijacking technology, Zemana AntiLogger shuts down malicious activity before it can even affect your PC. Zemana looks out for all different types of keylogger threat, from webcam to clipboard. It blocks hackers' ability to turn on your webcam or microphone remotely, or to get information from your private VoIP calls and video chats. It stops keyloggers accessing data on the clipboard, and on the screen through screen capture.
It's the cloud-based technology that helps protect your machine from keyloggers. This system, called IntelliGuard, is always on and it doesn't simply rely on known definitions but includes access to information on the most current keylogging malware in over 50 malware databases. In addition, Zemana can prevent the risk associated with stealth malware and purposefully installed spyware or keylogger software.
So that you don't encounter any problems with the software being turned accidentally or purposefully off, you can set a password-protect on the system to prevent anyone else from altering the configurations or disabling the system.
Zemana AntiLogger provides all-round top quality protection: it proactively searches for suspicious activity, it looks out for sophisticated malware, it updates itself, and it prevents tampering with its own components.
Ease of use
This is a lightweight, efficient anti-logger that takes up very little space on your computer – and uses few resources. It is proven compatible with the major antivirus packages, and it runs with the main operating systems and browsers.
It's also easy for the PC owner to use. You can let it run quietly in the background. Make adjustments to the "allow and deny" lists to speed up scans and monitoring. The software gives you updates whenever anything is trying to access your PC or application, whether the threat is from spyware, Trojan, malware or other threat.
Help & support
The Zemana support center has a fairly comprehensive list of FAQs dealing with installation, features, use, and purchasing issues. You can submit a bug report or contact Support via an online form. Unsurprisingly, there is no phone support available.
Overall
We like this fast, efficient and – above all – effective software for combating the threat of keyloggers. Zemana has created a product that's full of features, which works unobtrusively in the background. Its proactive approach to protection makes it a valuable asset.
Looking for anti-keylogger software reviews?
See our side-by-side comparisons and in-depth reviews