Software
Anti-virus software
This website is supported by its audience. When you purchase through links on our site, we may earn an affiliate commission.

Avira Antivirus Pro Review
---
| | |
| --- | --- |
| Reviewer: | Stephen Qualtrough |
| Developer: | Avira |
| Overall rating: | |
| Price: | $44.99 |
| Purchase: | |
---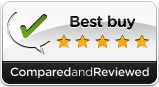 Review summary
Good points
Excellent scores in independent lab tests
Wide range of features
Backup rescue disk and gamer mode
Ransomware protection
Easy to use
Bad points
Not as fast as other antivirus
Some false-positives and overprotection
Our verdict
Avira Antivirus Pro is worth looking into for those seeking a trustworthy and dependable antivirus package. While there may be faster and more lightweight options, Avira offers solid and reliable protection and a few extra features that make it an economical choice.
Full review
Updated: 10th August 2023
Having been developing anti-virus protection for over 20 years, Avira has steadily grown, and its latest software version is a testament to its continued improvement. While Avira offers a popular free anti-virus program, we have looked closer at its paid-for Premium version to determine whether its extra features are worth the additional cost.
Setup
Avira Anti-virus Pro can be downloaded from their website to get you up and scanning in just a few minutes. The Express Installation system is a great feature that simplifies the process compared to previous software versions. Additionally, it checks for any existing anti-virus protection and recommends its removal, ensuring that you receive the most comprehensive protection possible. Overall, we found the installation process quick, easy, and reassuring.
Regarding speed and performance, Avira Anti-virus Pro didn't slow down our computer. We could use files and play games as usual without experiencing any issues. However, the memory usage of the software is still quite high compared to other anti-virus programs.
Protection
The full range of protection against various types of malicious software, such as viruses, Trojans, worms, spyware, adware, and rootkits, is available with Avira Anti-virus Pro. The software employs advanced technology that effectively checks the behavior of files to detect and neutralize malware, which is much more effective than signature-based detection strategies. Additionally, Avira utilizes a ProActive community scanning network that tracks system behavior and feeds information into the cloud to understand better and prevent system attacks. Overall, Avira Anti-virus Pro offers reliable and efficient protection against malware without significantly slowing down your computer.
Internet – One of the standout features of this software is its web protection feature, which analyzes URLs for damaging content and blocks access to sites that could potentially harm your computer. This feature includes protection against drive-by downloads, a common method hackers use to distribute malware. Additionally, Avira has an anti-phishing element to its protection that works extremely well.
Email – Avira scans both inbound and outbound emails for any dangerous attachments, ensuring that you are fully covered against any damage that may be received or sent via email.
Effectiveness
According to the experts, the Avira Anti-virus Pro is an effective and reliable software. All major anti-virus testing labs have thoroughly tested it, and the statistics show impressive results.
Avira has been given top marks by AV-Comparatives, who gave it the top rating of ADVANCED+, the highest they can give to a product in June of 2023. Avira has been given the top rating for its "real-world protection test."
The AV-TEST conducts one of the world's most comprehensive malware assessments. In April 2023, the Windows 11 platform tested by AV-TEST, Avira achieved 18 out of a possible 18 points, earning the "Top Product" badge.
Scans & updates
The initial full scan of our test PC took more than 10 minutes, but the following scans are quicker. Moreover, you can scan specific drives, folders, or processes to save time. The scheduler is an added benefit, enabling you to schedule your preferred scans regularly at a time of your choice.
Updates for your computer arrive frequently and automatically without impacting its speed. They are also relatively small in size, ensuring a hassle-free experience. Moreover, you can easily schedule virus scans and updates at your convenience, making it a convenient and user-friendly option.
Features
Backup disk – The inclusion of a rescue disk in the Avira package is a welcome addition. With this feature, users can create a disk that can be used in the event of a system crash, allowing for a quick and easy restart. It's worth noting that this feature isn't always included in anti-virus protection, so we highly recommend keeping the disk handy.
Laptop mode – A helpful NetBook Support feature that offers protection for low-memory portable devices. This is a useful addition that ensures that even users with less powerful devices can still benefit from the anti-virus protection.
Gamer mode – Suspends non-essential alerts during gaming or movie-watching sessions. This feature ensures that users can fully immerse themselves in their entertainment without interruptions, which is a great design choice.
Ease of use
The latest version of Avira offers a revamped interface that is much more user-friendly. The changes are a step in the right direction. Avira is easy to navigate and requires no configuration for those new to anti-virus software. However, for those who want to delve deeper, the status screen provides a comprehensive overview of your anti-virus protection, updates, and potential issues. Additionally, advanced protective options are available with just a click.
Help & support
The latest update to Avira now comes with Live Support, a new feature that allows users to seek help from the Avira helpdesk. This involves downloading and running the Live Viewer tool and providing the operator with the necessary password and ID to access your computer remotely. While this process may seem complicated, it can be very useful in solving complex issues. The option of having an engineer directly look at your PC is a good one to have.
The online support center provided by Avira is a great resource for solving any issues with anti-virus protection and maintenance. Their FAQs section and knowledgebase area offer a wealth of information that can be easily accessed and searched. This is a good place to start if you're looking for more traditional problem-solving methods.
There's no live chat or email support, which is dissapointing.
Overall
Avira Anti-virus Pro is a reliable and effective tool for protecting your PC from threats. The behavior monitoring system and web protection features are noteworthy, providing solid protection against malware and other harmful elements. While it may not be the best option, Avira Anti-virus Pro offers good quality protection at a fair price. Overall, we recommend this anti-virus package for those looking for solid device protection.
---
Looking for more anti-virus software reviews?
See our side-by-side comparisons and in-depth reviews