Software
Anti-virus software
This website is supported by its audience. When you purchase through links on our site, we may earn an affiliate commission.
Avira Antivirus Pro Review

---
| | |
| --- | --- |
| Reviewer: | Stephen Qualtrough |
| Developer: | Avira |
| Ranked: | 1st - Best buy |
| Overall rating: | |
| Price: | $44.99 |
| Purchase: | |
---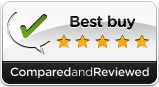 Review summary
Good points
Good results in independent tests
Extra online support options
Backup rescue disk and gamer mode
Ransomware protection
Easy to use
Bad points
Not as fast as other antivirus
Some false-positives and overprotection
Our verdict
There are faster and more lightweight antivirus options out there, but with Avira Antivirus Pro you benefit from a solid and reliable protective package. If you're looking for economical antivirus that has a few extra features you won't go wrong with Avira.
Full review
With over 20 years' experience developing antivirus protection, Avira continues to grow steadily and this new software demonstrates solid improvement over previous versions. The company offers a popular free antivirus program but we've checked the paid-for Premium version to see if the extra features are worth the extra cash.
Setup
Avira Antivirus Pro downloads from the website and you'll be up and scanning in just a few minutes. We liked the Express Installation system that cuts down any complications that arose from installing previous versions of the software. It also tells you if you already have antivirus protection running and advises you to remove it.
In terms of speed and performance, once Avira Antivirus is up and running we didn't notice any slowdown and we were able to carry on using files and games as normal without any problems. Memory use is still pretty high, though, in comparison to other antivirus.
Protection
You've got the full range of protection here from viruses, Trojans, worms, spyware, adware and rootkits. Avira comes with some added technology that helps make its protective system effective. The technology checks the behavior of files to see if they exhibit malware characteristics, and neutralizes them if they look like malware – more effective than signature-based detection strategies. And Avira makes use of a ProActive community scanning network that tracks system behavior and feeds information into the cloud to better understand system attacks.
Internet – The web protection feature analyzes URLs for damaging content and blocks access to sites that could harm your computer, including protection against drive-by downloads. There's an anti-phishing element to the protection that works well.
Email – Avira scans inbound and outbound emails for damaging attachments and covers you against damage received or sent in the mail.
Effectiveness
Avira Antivirus Pro is effective and reliable according to the experts. The software is VB100% approved, and AV-Comparatives gives Avira a top mark for catching malware. Avira tends to be successful in expert testing, which gives it a trustworthy reputation.
Scans & updates
A full scan takes upwards of 10 minutes when you first run it on your PC. Subsequent scans are faster, and you can also decide to scan individual drives, folders or processes if you want to save time. The scheduler is a nice addition, making it easy to set up your preferred scans on a regular basis, at a time that suits you.
Updates arrive at your computer frequently and automatically, and they are also relatively small so you don't feel their impact on your computer's speed. You can also schedule updates, as you can the virus scans.
Features
Backup disk – The addition of a rescue disk to the Avira package is welcome. You have the option of burning a disk that you can use if your system crashes and you are unable to restart. We'd recommend keeping the disk handy - this is a useful feature not always included in antivirus protection.
Laptop mode – The useful NetBook Support feature provides protection for low-memory portable devices.
Gamer mode – Suspends non-essential alerts if you're playing games or watching movies.
Ease of use
With the new version Avira provides an updated and easier to read interface, and we think the changes are generally welcome. The antivirus software is fine for beginners to use, and you can leave the program running in the background without having to configure anything. If you want to look deeper, the status screen gives you an overview of your antivirus protection, what has been updated and where you need to pay attention. Here you can click on some advanced protective options.
Help & support
Avira has added a new Live Support help feature to its package. This basically means you call the Avira helpdesk, download and run the Live Viewer tool and pass the operator the password and ID for accessing your computer remotely. If it sounds a little complicated, it is – but the system may still help you solve a difficult problem and the option of having an engineer directly look at your PC is a good one.
For more traditional problem-solving, the Avira online support center has an FAQs section and also a knowledgebase area for looking up the answers to any issues you have with antivirus protection and maintenance.
There's no live chat option, or email support, which is a shame.
Overall
Overall, Avira Antivirus Pro works well for you and does a good job at keeping your PC safe from harm. In particular, the behavior monitoring system and the web protection elements are solid, effective, and useful protective elements. We don't think Avira Antivirus is the absolute best in the game, but the antivirus package does provide good quality protection at a fair price.
---
Looking for more anti-virus software reviews?
See our side-by-side comparisons and in-depth reviews