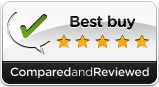 Review summary
Good points
• Excellent virus detection rates in independent lab tests
• Includes privacy protection features that most vendors reserve for internet security
• Microphone & monitor protection
• Social networking safeguards, including scanning your Facebook profile
• Guards your online transactions with SafePay secure browser
Bad points
• Password manager although improved is still somewhat limited
Our verdict
Bitdefender AntiVirus Plus 2021 rates highly for virus, spyware and malware protection, ease of use and value for money. Virus detection rates outstrip many of its competitors in both our own tests and other recognized independent anti-virus labs. The number of extra security features is impressive and the new security additions such as ransomware protection tool keep this anti-virus ahead of the competition.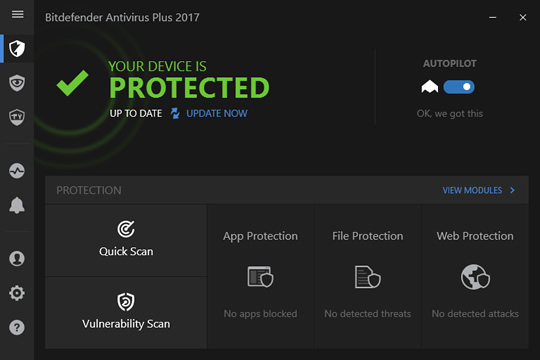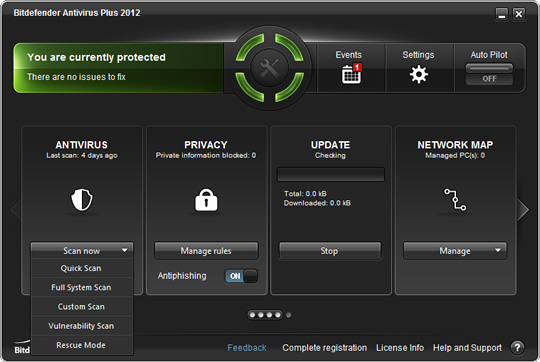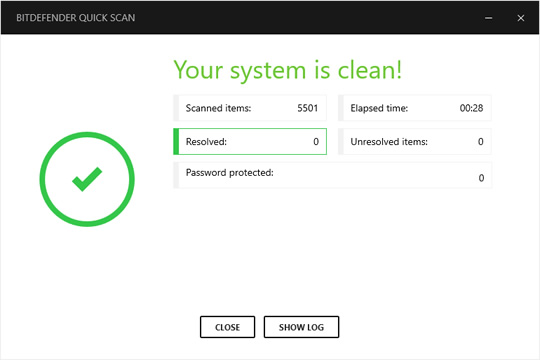 Full review
Bitdefender continues to make a bit of a name for itself in the security software marketplace. The reputation of this computer security software-based company has slowing increased as its launched more security products on to the market, picking up plenty of prestigious industry awards along the way. This latest version sees a slick new interface design, ransomware protection, and effective hassle-free silent security.
Setup
Installing Bitdefender AntiVirus Plus isn't quick (in fact never has been), but it is easy and very straight forward. During installation, Bitdefender scans system files for malware. You are usually good to go straight away, but if it's possible like our tests that and it may request a reboot to remove deep malware.
Bitdefender was able to recognize that we already had anti-virus installed on our computer and alerted us to the problem. Remember you should only ever have one anti-virus running on your computer, otherwise, you're likely to run into conflicts.
Protection
Bitdefender AntiVirus Plus is designed to first to protect your computer against virus threats. Built on top of that is protection from spyware, rootkits, worms and keyloggers - so its a pretty comprehensive anti-malware solution. It will also protect you from phishing scams, identity theft, and social networking threats. Threats are now protected across different mediums including internet, search engines, email, and instant messaging programs.
Email - Bitdefender scans e-mail on both the POP3 and SMTP protocols and it also integrates nicely with Bitdefender Microsoft Outlook 2007, 2010, Outlook Express, Windows Mail and Mozilla Thunderbird.
Search engines - Recent versions of Bitdefender AntiVirus Plus have seen the use of a search adviser tool, that alerts you to potentially dangerous websites that appear in search engine results.
Banking - SafePay is a virtualized browser that isolates the browser from the operating system. Keeping them both separate provides another layer of protection by making sure web-based threats can't get through.
Ransomware - This years big new feature is ransomware protection. Ransomware is a hot topic in the security sphere and Bitdefender have come up with a solution to help fight it.
Social networking - Sadly due to restrictions posed by Facebook in relation to the use of third party products, Bitdefender Safego has been discontinued. However, the web protection module (Note: You must have the search advisor tool enabled to use this feature) continues to scan your Facebook wall and filters out potentially malicious links that you receive from friends who post on your Facebook or Twitter feeds.
Effectiveness
All the major anti-virus testing labs have included Bitdefender in their studies and looking at the statistics the results are impressive.
AV-Test perform one of the most comprehensive set of malware tests. In it's Windows 10 platform test in April 2020 - Bitdefender earned 17.5 from a maximum possible 18 points recieiving the "Top Product" badge. Only F-Secure and Trend Micro received top marks.
AV-Comparatives awarded Bitdefender ADVANCED+, the highest rating it can receive in June 2020 for its "Real World Protection Test".
Scans & updates
AntiVirus Plus offers quick, system and managed scans. On our test computer, a quick scan took around 45 seconds. While the system scan averaged 1 hour, 40 minutes. These are roughly the same times as last year's version.
During the scan process Bitdefender will automatically quarantine any viruses it picks up. However, not all viruses can be removed from your computer without a reboot. Bitdefender will alert you if a reboot is required after a scan process has been complete.
Within the advance settings there are plenty of scan options - you can choose whether you scan files, applications, network shares even boot sectors. You can also select whether you want to scan email, IM, and HTTP traffic.
Bitdefender also offers a vulnerabilities scan which checks for out of date applications and other security issues.
Features
Gamer mode - If you like to play games on your computer you can set the anti-virus to play in gamer mode. This means that the Bitdefender won't interrupt you during a game. Gamer mode is also useful if you're in full screen, making a presentation or watching a movie.
Rescue mode - Allows you to scan all partitions outside your operating system. This means that if you're unable to boot your computer, you still use Rescue Mode to check your system.
File shredder - The file shredder is effective although somewhat pretty basic. For example, there are no shredding algorithm options available although effective. We could find any traces of files remaining on our computer during our tests.
Ease of use
Bitdefender has a bit of a habit of overhauling their user interface each year they release a product, but this year they have given it a slight tweak. The colors are a lot darker and flatter keeping on trend with the latest Microsoft look. There is a new left-hand navigation that allows you to access the modules quickly. It's a nice addition, but one I forgot was even there.
One of the most helpful features within the software is autopilot mode. This allows you to let Bitdefender run silently in the background without any alerts or messages. It makes its own security-based decisions. Of course, you can turn off autopilot if you want to get further into the settings. But in our opinion, it's a great approach to software - keeping things simple, but with the option of further configuration if needed.
Help & support
Telephone - Technical support is available on the following numbers:

US: (+1) 954 928 2780 or (+1) 954 414 9655
UK: 0208 819 2649

Please note that call charges are likely to apply.
Email - Click here to send a message to customer Care.
Twitter - twitter.com/Bitdefender
Forum - Click here to directly access the forum.
Overall
We've always been huge fans of Bitdefender AntiVirus and the 2021 version has not failed to impress. It scores really well in the independent lab tests while the company's focus on silent security is definitely a positive for those looking for hassle-free anti-virus protection. One of the key bonuses of Bitdefender AntiVirus Plus is the inclusion of privacy protection, usually reserved by most security vendors for their internet security suites. In conclusion, all-in-all a great choice for those looking to purchase anti-virus software.
Looking for anti-virus software reviews?
See our side-by-side comparisons and in-depth reviews